tjennemann
Apprentice Modder



herculaneum
mo
USA
79 Posts
Posted - 12/03/2010 : 05:39:24
---
Well my sons 1st birthday is coming up on Januray 5th. So i finally tracked down a Tot rod for him. Here is his first experiance with it before the tear down began.




Now i won't bore you with the tear down photos, but here is where the paint jobs stands this morning. I am keeping the interior the blue color and then going with a flat black with a gloss clear. I located my dads old air brush gun from the 70's and decided to give it a shot using a template i cut from paper.

Well on with the photos
"white walls"



"air brushed skull"



"mocked up"




now i still need to give the rims a second coat of paint. Then a few more coats of clear. i am going to keep it at 6 volts for a while till he gets the hang of it.
---
Travis Jennemann
Jeep Build
Tot Rod
IS LOOKING FOR A SAFETY 1ST CHOPPER
tjennemann
Apprentice Modder

herculaneum
mo
USA



79 Posts
Posted - 12/03/2010 : 10:20:13
---
my wife buys alot of the rock n roll and kids skullz wear for him.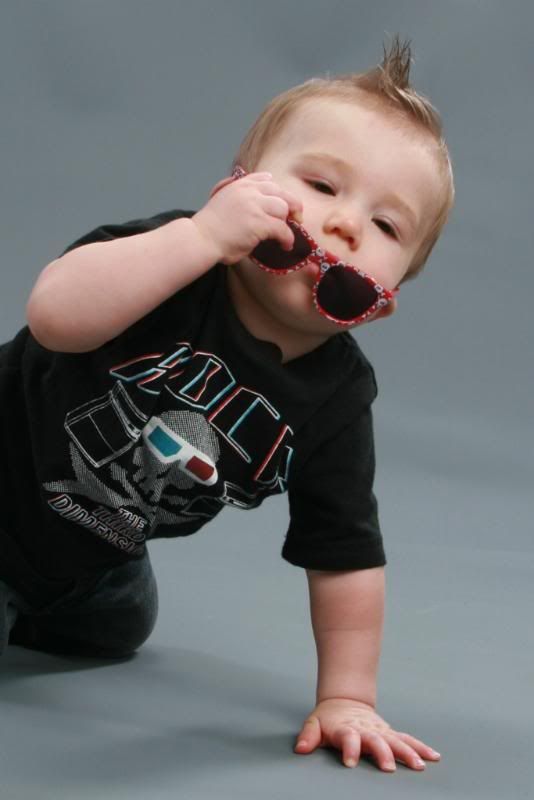 ---
Travis Jennemann
Jeep Build
Tot Rod
IS LOOKING FOR A SAFETY 1ST CHOPPER